Martin UAV V-Bat Successfully Executes Maritime Operational Exercises at 2016 UNITAS
September 26, 2016
Martin UAV LLC, a Texas-based unmanned aerial systems (UAS) company with advanced engineering offices in California's Silicon Valley, is participating in the 2016 UNITAS near Panama City, Panama.  UNITAS is an annual multi-national exercise involving more than 10 partner nations.  At the invitation of the U.S. Naval Forces Southern Command & U.S. 4th Fleet, the company's flagship vertical take-off and landing (VTOL) aircraft, the "V-BAT", successfully conducted both interdiction and humanitarian operational exercises on land and at sea.  The V-BAT demonstrated flawless hand-off to shipboard control and VTOL capabilities never before achieved in an operational environment.
The Martin V-BAT is the first aircraft of its size and capability to successfully demonstrate the ability to takeoff vertically, transition to wing-borne flight, and land from a hover.  The V-Bat is capable of hovering over select locations along a pre-programmed flight path before returning vertically to land or sea landing locations in highly confined areas.  With a near zero footprint, V-BAT is ideally suited for maritime operations without disrupting manned aircraft flight on or below deck.  Unique in the UAS marketplace, V-BAT does not require the assistance of launch or recovery equipment.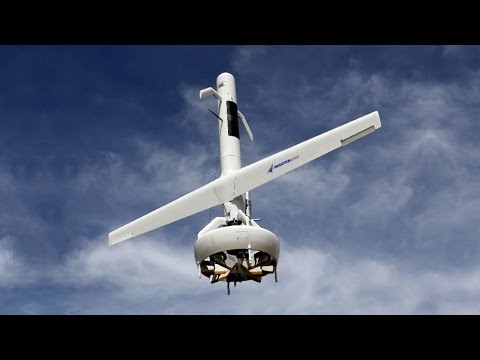 V-BAT makes the transition from vertical to horizontal flight near Panama City, Panama in support of UNITAS 2016
V-BAT recovers in a jungle clearing
About Martin UAV
At Martin UAV, our mission is to build the world's most advanced unmanned systems.  Our technology team specializes in building tactical systems from the ground up, addressing the vast capability gaps left by legacy technologies and current government programs of record around the world.  With decades of research and development, our platforms offer cutting edge applications and engineering feats unmatched in the government or commercial sectors of today.
Learn More